---
Angela Rayner MP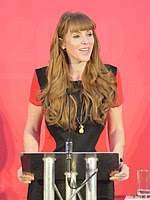 Angela Rayner is the Labour MP for Ashton-under-Lyne and is also the Deputy Leader of the Labour Party.
After a spell at the local FE College, Angela started working as a care worker for Stockport Council where she gained experience at the sharp end of public services. Much of her time was spent providing one-to-one care to elderly people in their own homes, looking after their personal hygiene, preparing meals, listening and showing empathy.
She was soon put forward by her women work-mates to speak for them as a union rep with UNISON. "I was mouthy," she says, "and I would take no messing from management." She rose through the ranks of the trade union movement with her direct experience of low pay, long hours and zero hours contracts, to become the most senior elected official of UNISON in the North West of England.
In 2015, Angela Rayner became the first woman MP in the 180-year history of her Ashton-under-Lyne constituency. She was soon promoted to the shadow whip's office by the new Labour Leader Jeremy Corbyn and then went on to hold the position of Shadow Pensions Minister, before becoming a member of the Shadow Cabinet as Shadow Secretary of State for Education.
---
Lord Peter Hain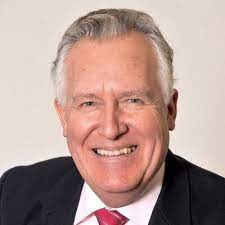 Peter was Labour MP for Neath between 1991 and 2015, he was a senior minister for twelve years in Tony Blair and Gordon Brown's governments, where he served as Secretary of State for Wales and Northern Ireland, as Secretary of State for Work and Pensions and as Leader of the Commons. He was also Europe Minister, Foreign Minister and Energy Minister. He chaired the UN Security Council, and negotiated international Treaties curbing nuclear proliferation and banning the conflict-inducing trade in blood diamonds.
Peter Hain's childhood was spent in apartheid South Africa, a period that came to an end when his parents were forced into exile in 1966.
A leader of the Anti-Apartheid Movement and the Anti-Nazi League in Britain during the 1970s and 1980s, he obtained degrees at Queen Mary College, London, and Sussex University.
In 2015 Peter stood down as MP for Neath and was subsequently nominated for a life peerage in the 2015 Dissolution Honours.
---
Alan Johnson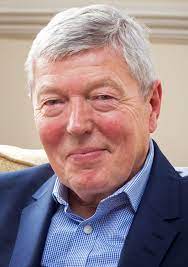 Alan a former Postman and union official rose to become the General Secretary of the CWU in 1992. In 1997 he was elected Member of Parliament for Kingston upon Hull West and Hessle until 2017.
Alan served in the Cabinet in both the Tony Blair and Gordon Brown governments. He served under Prime Minister Tony Blair as Minister of State for Universities from 2003 to 2004 and Secretary of State for Work and Pensions from 2004 to 2005, President of the Board of Trade from 2005 to 2006 and Secretary of State for Education and Skills from 2006 to 2007. He served under Prime Minister Gordon Brown as Secretary of State for Health from 2007 to 2009 and Home Secretary from 2009 to 2010.
As CWU General Secretary, Alan was instrumental in the setting up of CWUHA giving his full support to the Regional Secretaries and branches in the North West and Midlands who founded the charity.
Alan is now a bestselling author with four books under his belt.
---
Jude Kirton-Darling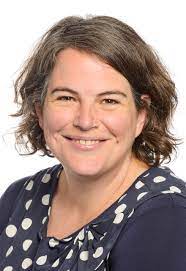 Jude Kirton-Darling served as Member of the European Parliament for the North East England region for the Labour Party from 2014 until the United Kingdom's withdraw for the EU in 2020.
In 2014 Jude was elected to the Committee for International Trade and the Committee on Petitions.
Jude began her political career as a programme assistant with the Quaker Council for European Affairs from 1999 to 2000. In 2011, she was elected Confederal Secretary of the European Trade Union Confederation.