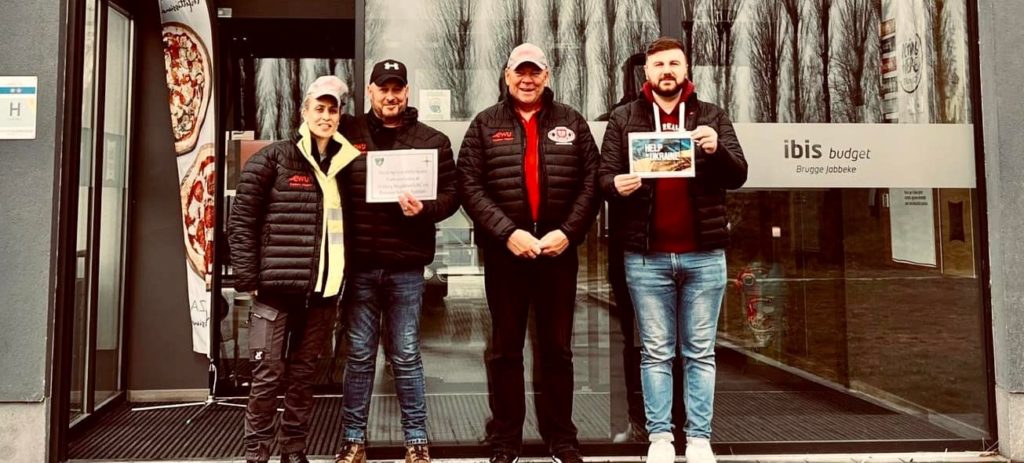 After a bit of R&R in Jabbeke, Brugge the convoy set off from their hotel at 10am and got back on the road.
The route took them from Belgium
, through the bottom of the Netherlands
and into Germany
Roads we're busy at times but they managed to make great time and only 1 hour behind their planned schedule, after Monday's delays.
They arrived at their hotel a bit further on than planned this morning in Barleben
at 9pm
The very helpful receptionist helped the drivers order pizza with a local takeout and the team enjoyed some grub and well earned beer before heading for bed.
Today they push through to Poland