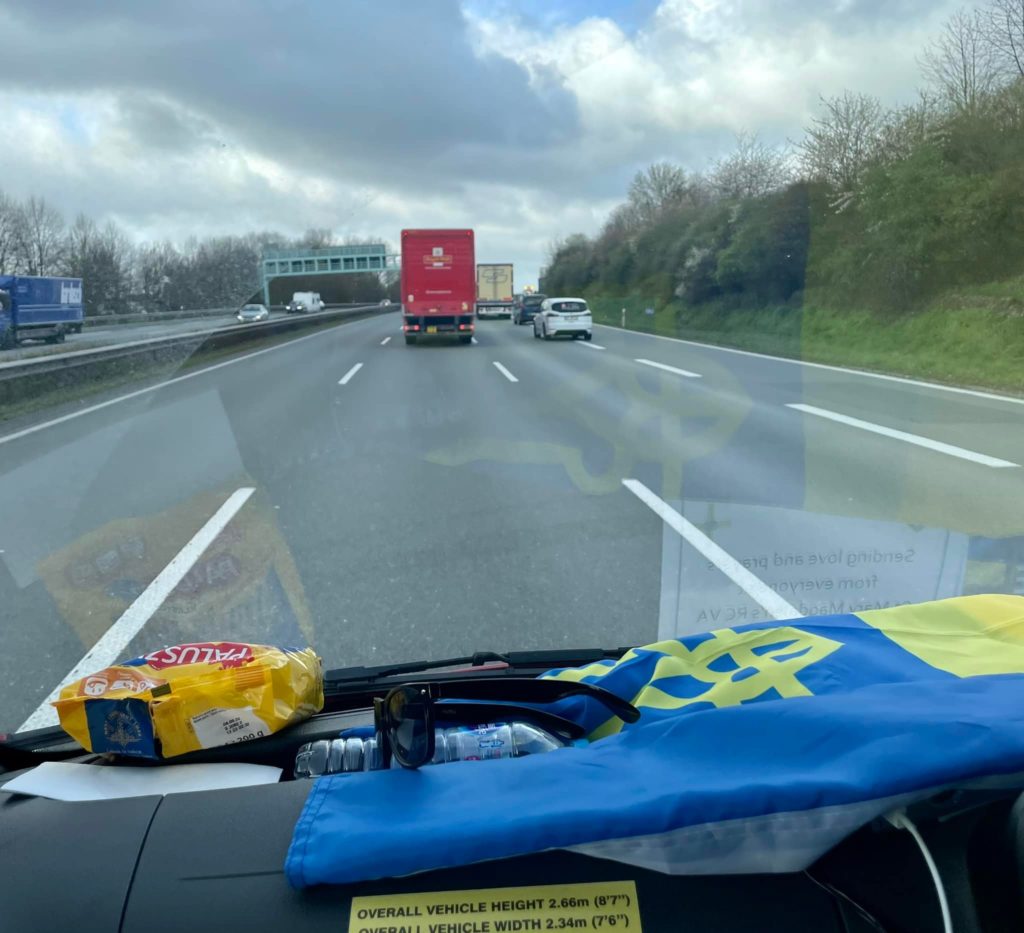 The journey home. Set off 0800 from Hannover
heading for Dutch border @ De Poppe. Push through to France and see where we are at with driving time motorway delays.
Great Aid trip for free Ukrainian people and meeting the military and civilian personnel helping the people of the Ukraine. Superb set of drivers 44ft HGV: Sonya Micheal, Keith Archbold, 19.5ft Mini HGV Sprinter: Paul Moffat & Chris Webb. Doesn't get any better superb support and friendship.
Reflective CWUHA Ukrainian Aid live piece to follow: