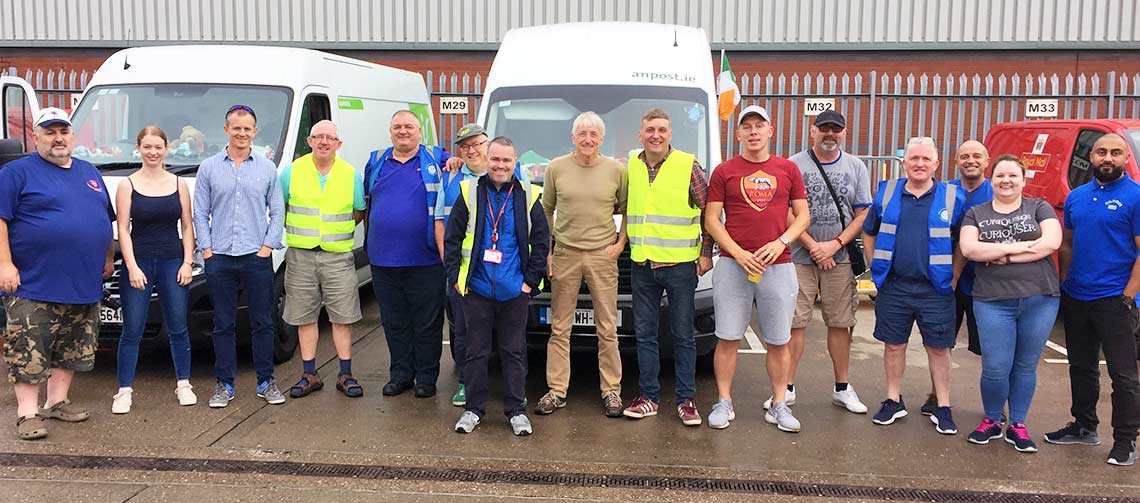 Working with our partners at the wonderful charity Mad-Aid, CWUHA has sent an eight vehicle humanitarian aid convoy to Moldova delivering tons of aid to an orphanage, children's hospital, centre for autistic children,  vulnerable families in four villages and the CWUHA supported disabled centre in Moldova.
The aid is being transported in 8 vehicles loaned from Royal Mail, BT, Eir and AnPost who have also given the charity fuel cards, insurance, breakdown cover and paid release for the drivers.
Out of the 16 volunteers delivering the aid, twelve of them are taking part in a CWUHA convoy for the very first time, including 4 volunteers from CWU Ireland and 2 Emsleys Solicitors who are based in Leeds.
If you are interested in getting involved with CWUHA, please email info@cwuha.org
Posted: 10th September 2018