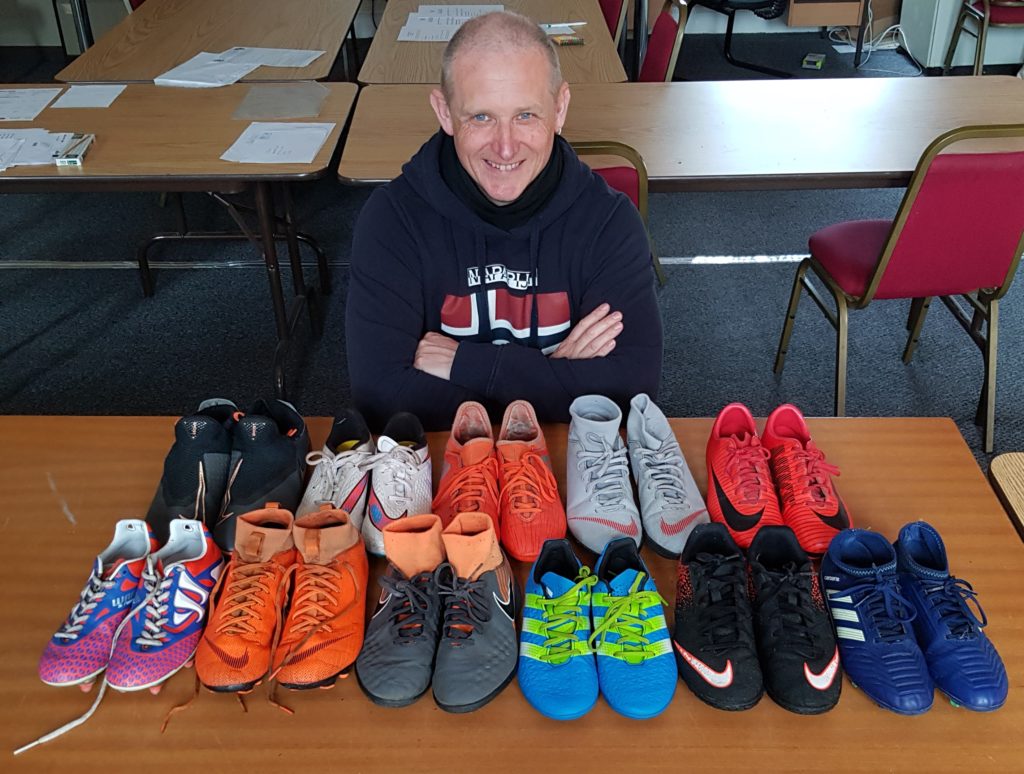 Many thanks to Spirit of Youth Junior Football Club in Blackpool and in particular Richard Wright the under 15's team manager for their wonderful donation of 11 pairs of football boots/trainers.
Richard put out an appeal to the players and parents of his under 15's football team to donate their old and unwanted football boots and/or astro turf trainers that are in a wearable condition to CWUHA who will distribute them via Blackpool's Children and Families' Emergency Housing Homeless Hostel. This impeccably clean footwear will be given a new lease of life with children who were made homeless with few or no possessions and are living locally in a hostel. This footwear will allow these children to be given the opportunity to play football, get fit and just as importantly bring some fun into their lives.
These generous donations came in after just one week of training and we are looking forward to this being a regular occurrence with the other teams at Spirit of Youth Junior Football Club. Once again thank you to all involved for bringing a smile to the children's faces who will receive the footwear and some passion for sport back into their lives.